Co-op survival against zombie hordes just went all D&D. Best. News. Ever.
Critical Hits:
Zombicide: Black Plague turns to fantasy setting.
Play as fantasy heroes – paladins, mages, and the like.
Rules have been tweaked to fit the new theme.
Coming to Kickstarter in May.
I had little excitement over another expansion for Zombicide, a great co-op survival game that, after several "seasons," had pretty much done all it could. What could another season offer? A new environment and a couple of new enemies? Eh. I was pretty certain Zombicide was out of gas. And maybe Guillotine Games had a similar concern, because it's taking Zombicide in an Army of Darkness direction and it's totally revitalized my interest in the series.
Zombicide: Black Plague shifts the series to a fantasy setting, where necromancers have raised an army of zombies. Those assholes. As with other Zombicide games, you and your friends must band together for a slew of missions to survive the zombie apocalypse. But here's something new – you also have to work to rid the world of zombies and restore balance. You know, so, like, dragons can burn villages in peace.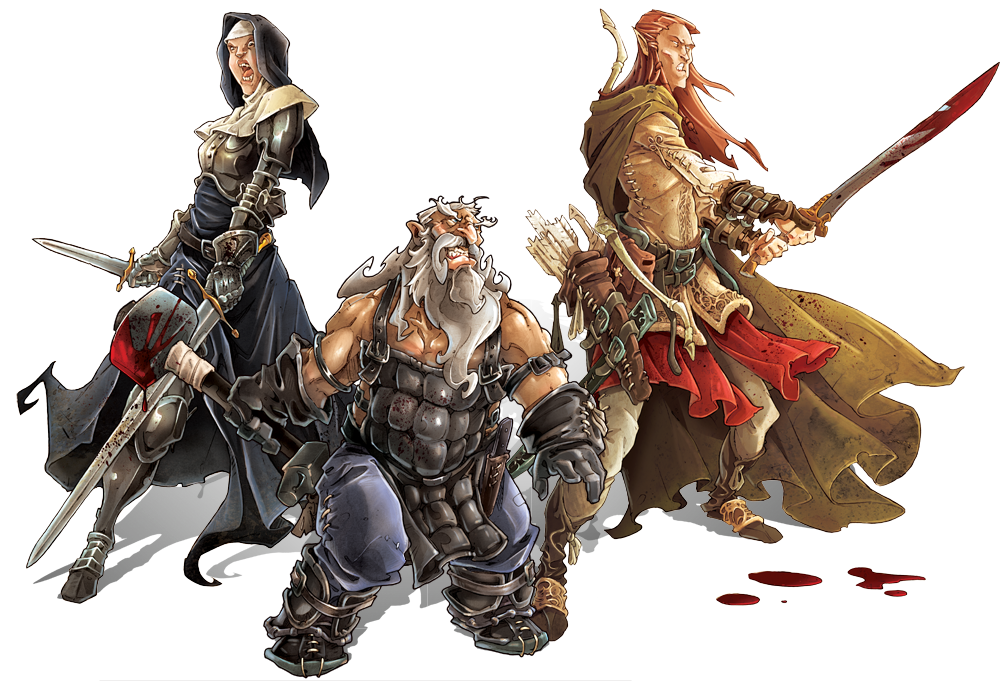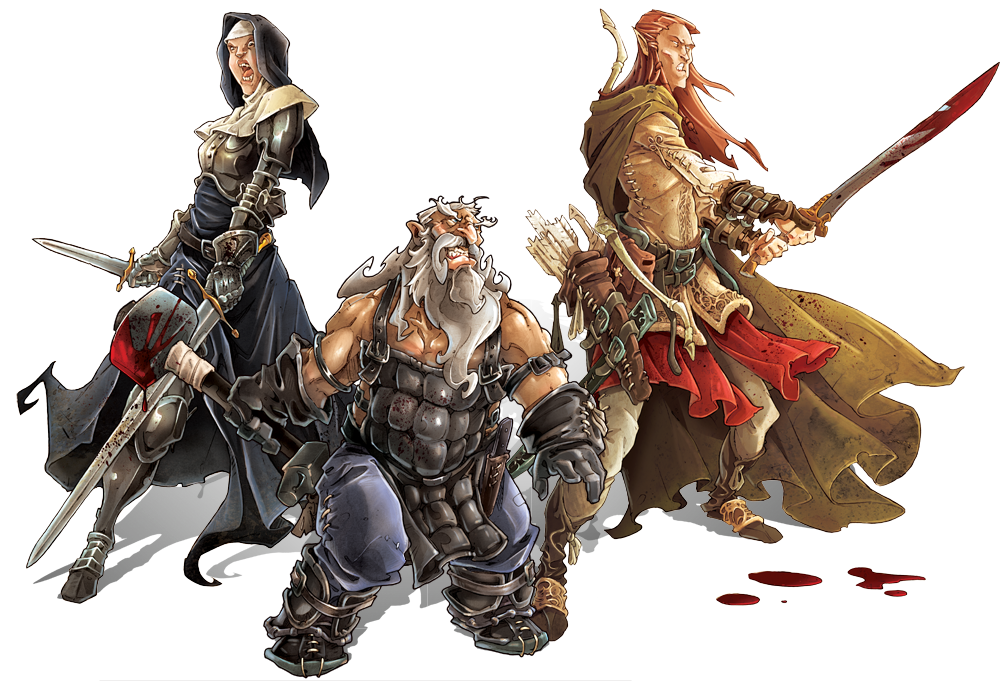 You'll control the classic fare of fantasy heroes – paladins, dwarves, knights, and mages as you battle zombies and the necromancers who spawned them. Instead of shotguns and crowbars, you'll have spells and swords.
The traditional Zombicide rules are being revamped to fit the theme, though specifics haven't been revealed yet. Here's one example of a change. Necromancers will act a bit like monster huts from Gauntlet. Destroy them to stop new zombies from spawning. FYI: Elf needs food… badly.
Zombicide: Black Plague hits Kickstarter in May. Are you excited for this change? Shout out in the comments below.