Find out what cool HeroClix figs you can get at conventions this year.
Wizkids has revealed its 2015 HeroClix convention exclusives. And there are some pretty sweet offerings this year.
Wizkids offers exclusive prizes for playing in competitions at conventions and this year there are size cool HeroClix figs up for grabs. Here's the list: Spider-Ham, Loki, Agent of Asgard, Ghost Rider, Adam Strange, The Weird, Animal Man
Yes, that's right. Spider-Ham. Want. Want bad. Must learn to play competitively and show at every convention in hopes of winning.
You can also purchase some convention-exclusive Clix: Supreme Intelligence, Doctor Strange, Brainiac Skull Ship, Felix Faust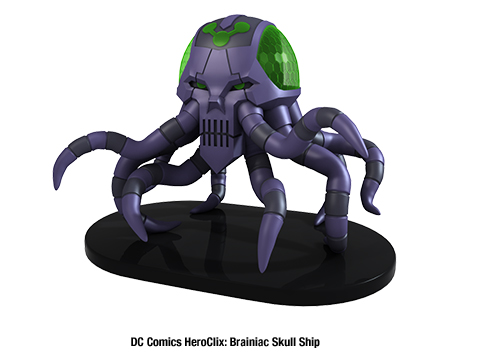 These look pretty epic.
The first event you can get a hand on these Clix is the Wizkids U.S. Nationals Event in April.
Not familiar with HeroClix? Learn more about HeroClix.