Build. Explore. Advance. Destroy.
Scythe is the long-awaited and much-hyped 4X game from Stonemaier Games. The hefty box is packed with depth and a richly storied world. You will explore, expand, exploit, and exterminate. And you will also be immersed in a story told in few words, and a world that is both beautiful and haunting.
It's all part of the brilliance of Scythe.
The gameplay is fairly simple. You take control of one of five factions, each one with their own unique abilities and playstyle. On your turn, you choose from one of four sections of your player board and do the top, bottom, or both the top and bottom actions. Those actions take less than a minute to complete. And play passes, moving quickly to the point that you could never really think about "rounds." The game happens, you experience it, and at some point (almost sadly) it ends.
Your goal is to score six stars off your player board. These are earned by completing different aspects of improving your nation. You can deploy your four mechs, enlist four recruits, complete every upgrade, win in combat, complete one of your secret objectives, maximize your popularity or military might, and more. Because there are so many ways to score a star, you're never forced to play one certain way. I've won three times in a row, and only had a single combat – and that was mostly just to experience it.
If you want to be an isolationist nation, you can. Or a conquering empire, you can. There's no secret, guaranteed path to victory. Which means there is no required way to play.
Adding to this is a unique end-game scoring system. As you play, you can gain popularity. Becoming a beloved empire will help you win the final tally. That's because the popularity track is divided into three sections, determining how many points you earn for stars completed, territory controlled, and resources stored. You might win a bunch of territories, but if you have low popularity, it won't score many points. That forces a realistic balance a leader endures, trying to do what you need to beat your opponents, but making sure you keep the love of the populace.
There are many narrative-driven games available, and yet, Scythe is one of the most enthralling and memorable. And it tells its story with very few words. It's in the art – where common workers are placed in the foreground, while ominous mechs lurk in the scenery. It's in the gameplay and how it gives your nation-building a personality. It's in the rare encounters you pull from a special deck of cards, which offer a handful of words to describe your choice in an evocative scene told mostly through art.
Scythe isn't just a well-designed game; it's an imaginative world.
If Scythe has any failings, it's that the secret objectives are imbalanced. A bad draw can mean it's unlikely you can even attempt your objectives. And there is little encouragement for interaction outside of the simple, but effective combat. A trade and barter system would greatly strengthen Scythe and give Twilight Imperium a run for its money as the staple of 4X games.
But these are minor things, easily overlooked given the excellence that abounds. The components are great and the board is excellent. The art is gorgeous. Even the rulebook is well-written, perfectly laid out, and easy to understand.
Simply put, Scythe is amazing and one of the best board games of 2016.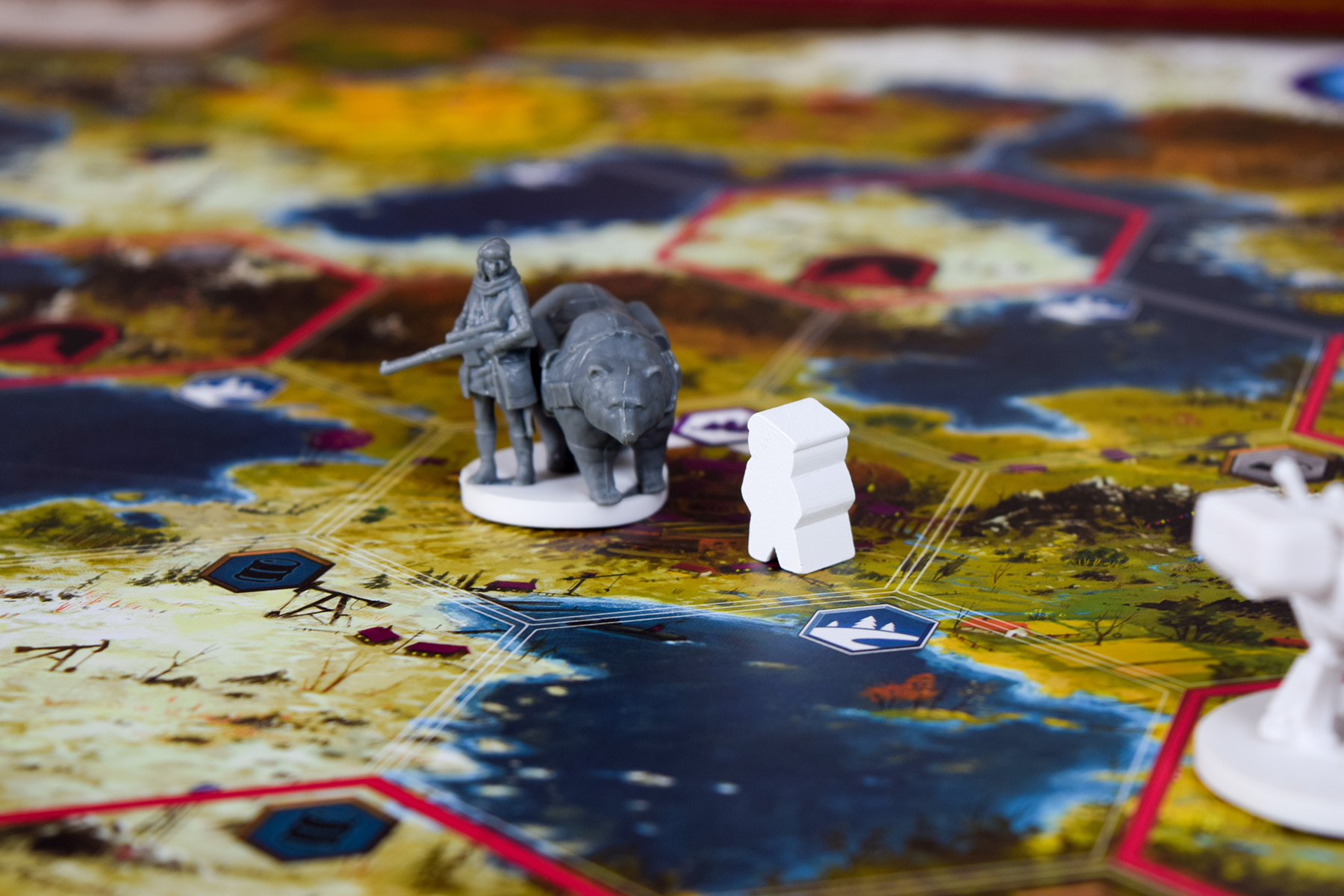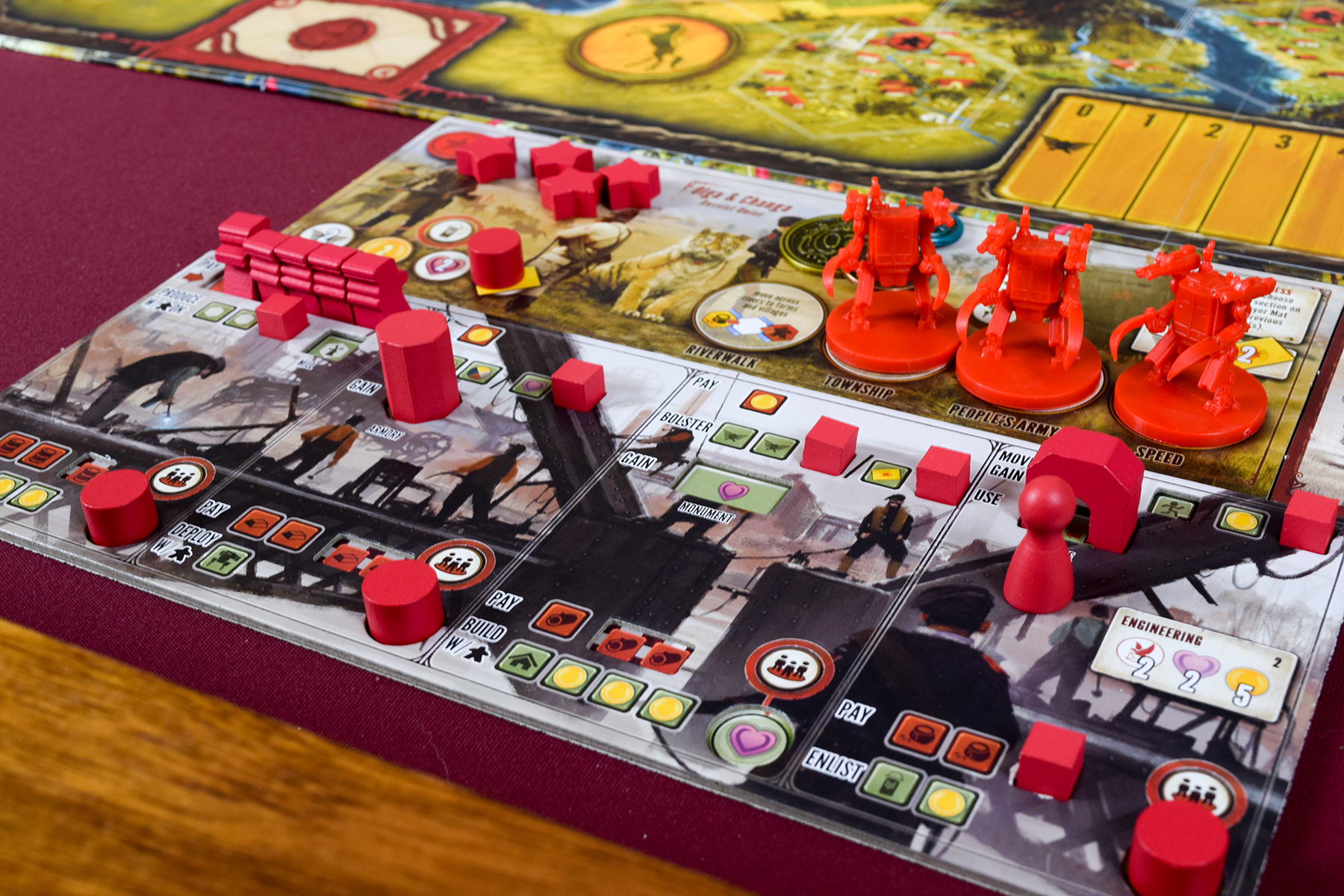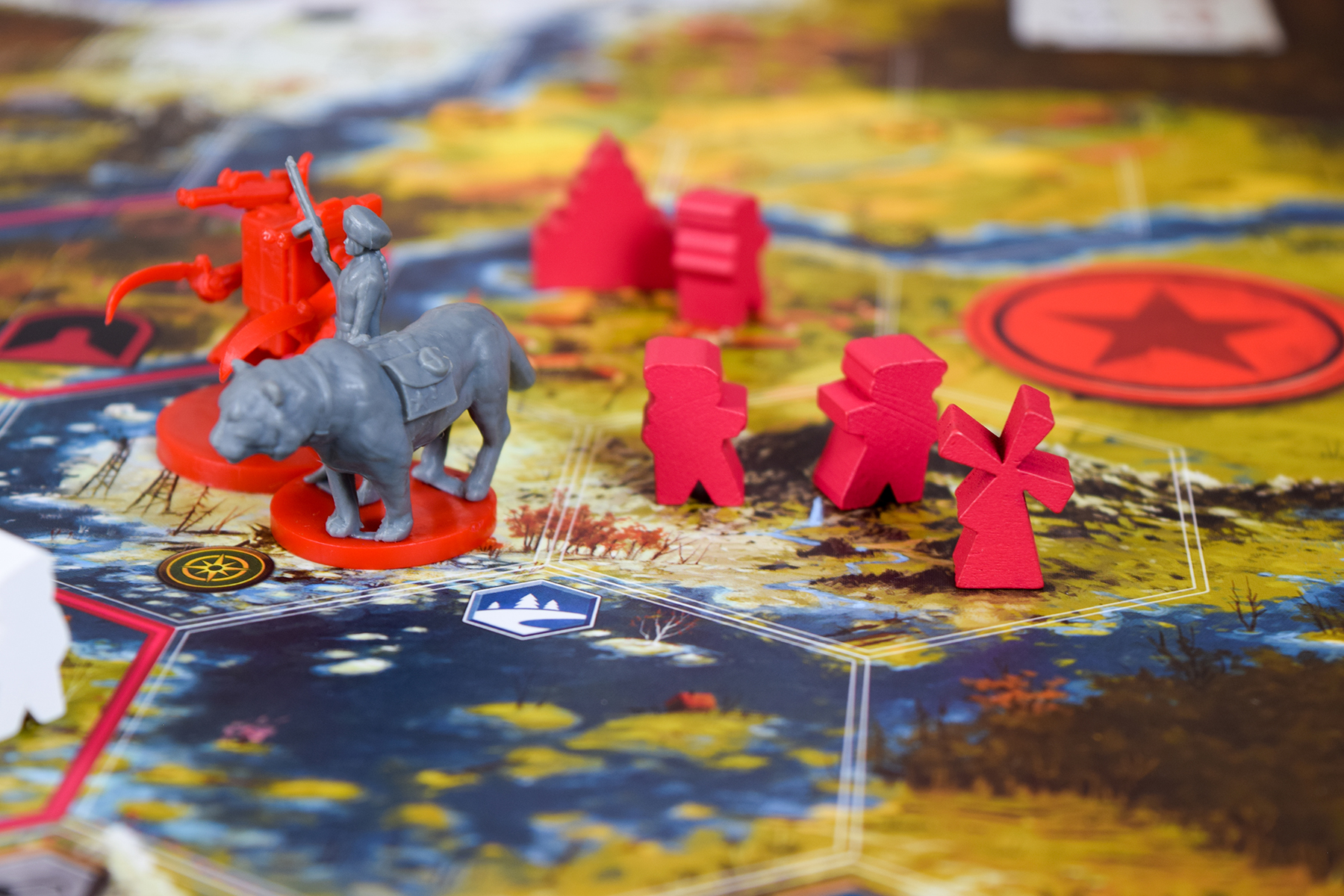 Three Best Things about Scythe
Absolutely beautiful game.
Simple mechanics with incredible depth.
I've never lost!
Three Worst Things about Scythe
Objective cards vary wildly between easy and seemingly impossible.
Very little player interaction.
In certain circumstances, resources can become useless.
Get Scythe If
You want a deep and engrossing strategic game.
You want an interesting theme that doesn't involve zombies.
You love a heavy box full of great components.