Pre-orders begin April 9. So, there goes some money from your wallet.
Critical Hits:
Customizable card and dice game for 2-4 players.
Play time is 15-30 minutes per player.
Core set comes with six decks, 40 dice.
Pre-orders for Ashes begin April 9.
Plaid Hat Games (Mice and Mystics, Dead of Winter) has its next release in sight. Ashes: Rise of the Phoenixborn, designed by Isaac Vega (Dead of Winter, Bioshock) is a customizable card and dice game for 2-4 players. And it sounds pretty awesome.
Here's the deal. You want to be the last god standing. And to do that, you'll need to summon creatures and cast magic. Okay, sounds like a fairly popular collectible card game, doesn't it? Well, that's where the similarities to Magic: The Gathering end and the promise of something new and thrilling begin.
Yes, you are building a deck to unleash your power on others. But you also have a pool of dice, which act not only as mana, but also have powers of their own. That sounds a tad bit like Dice Masters.
This feels kinda like the chocolate bar dipping into a jar of peanut butter. In other words – sounds pretty great.
Plaid Hat promises a quick turn system, with a lot of back and forth action. Enough so that you can actually make adjustments while a round is still in progress, instead of watching a series of deadly volleys from your opponent and having to just suck it up and wait.
But here's the change from the norm that might really set Ashes apart. You choose the first five cards in your hand. This enables you to avoid drawing dead and having nothing worth playing the first turn. And the dice pool is said to have the potential to provide enough resources to cast powerful spells right from the start. So the question is, how will you stack your first hand? It could lead to some interesting new strategies for a customizable card game.
Ashes' core set comes with six pre-made decks and assigned dice featuring six different Phoenixborn. You can play with these right out of the box. Or you can build your own deck from the 247 cards/40 dice included. There are also rules for a draft option. And, of course, there will be expansions allowing for more cards.
Ashes will be available for pre-order on the Plaid Hat Games website on April 9. And if you pre-order you'll get 15 bucks knocked off the price, dropping it from $49.95 to $34.95.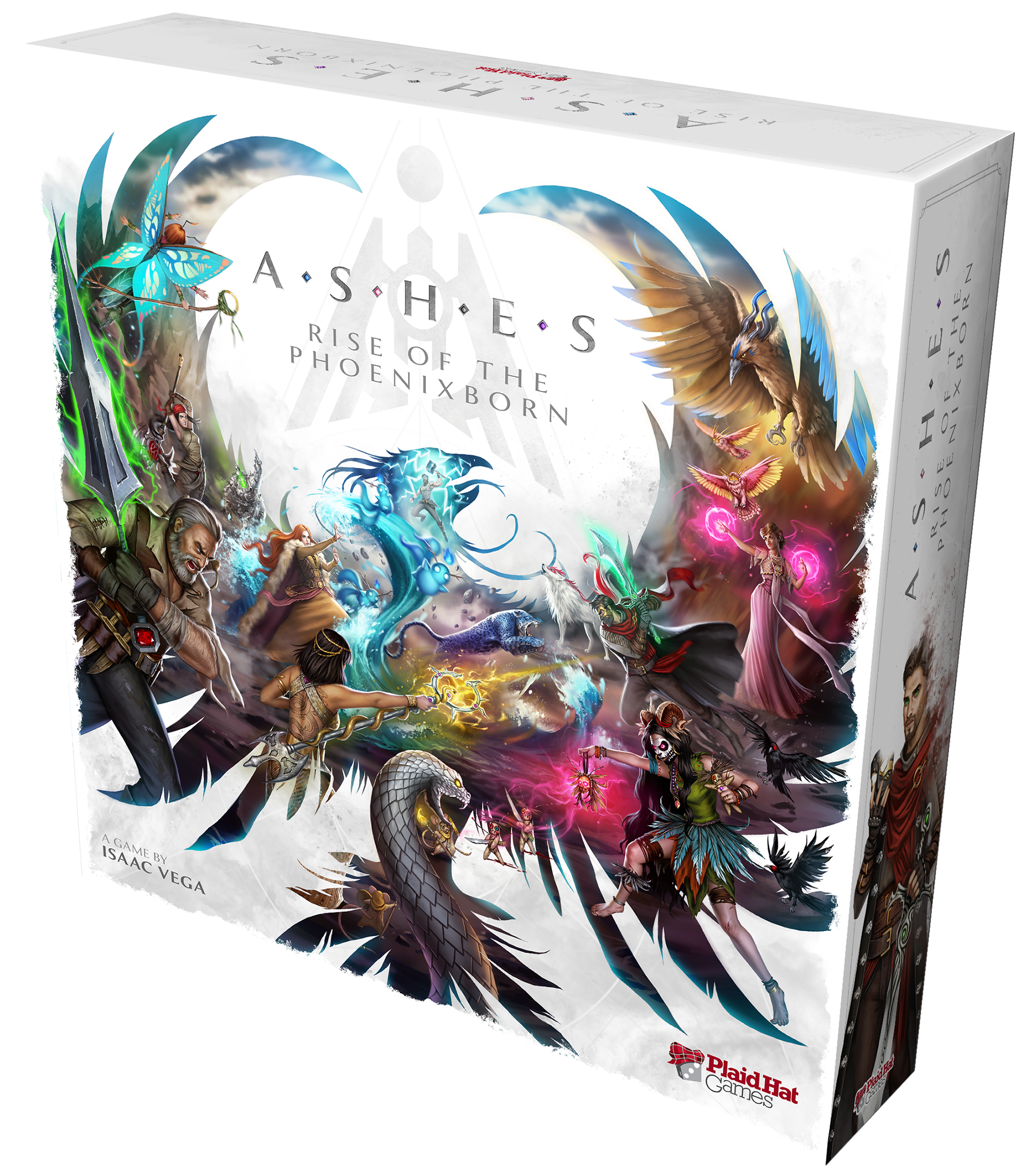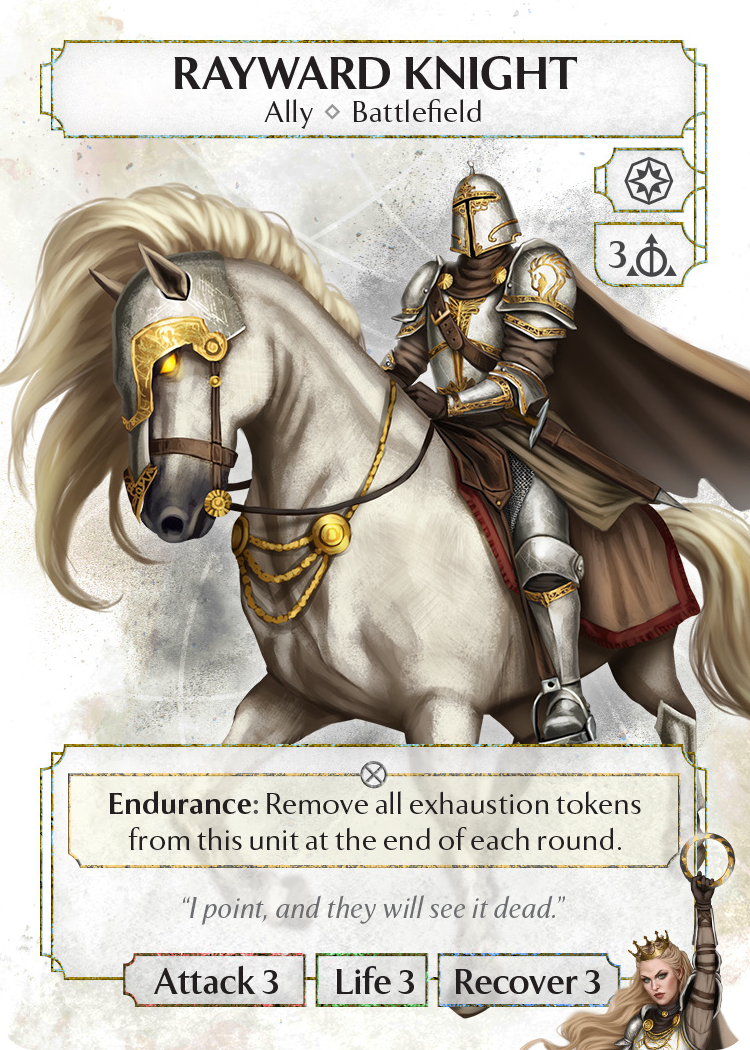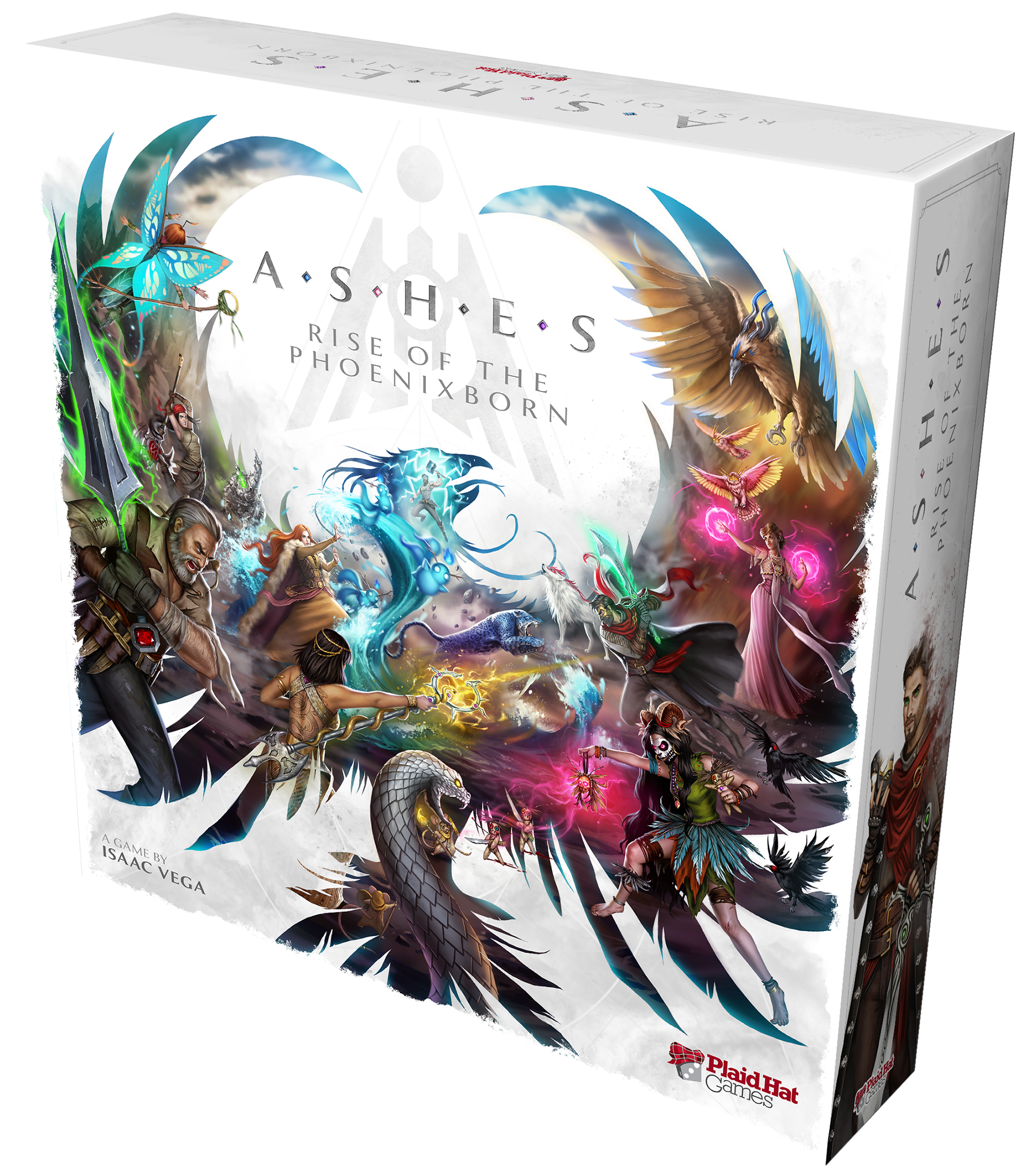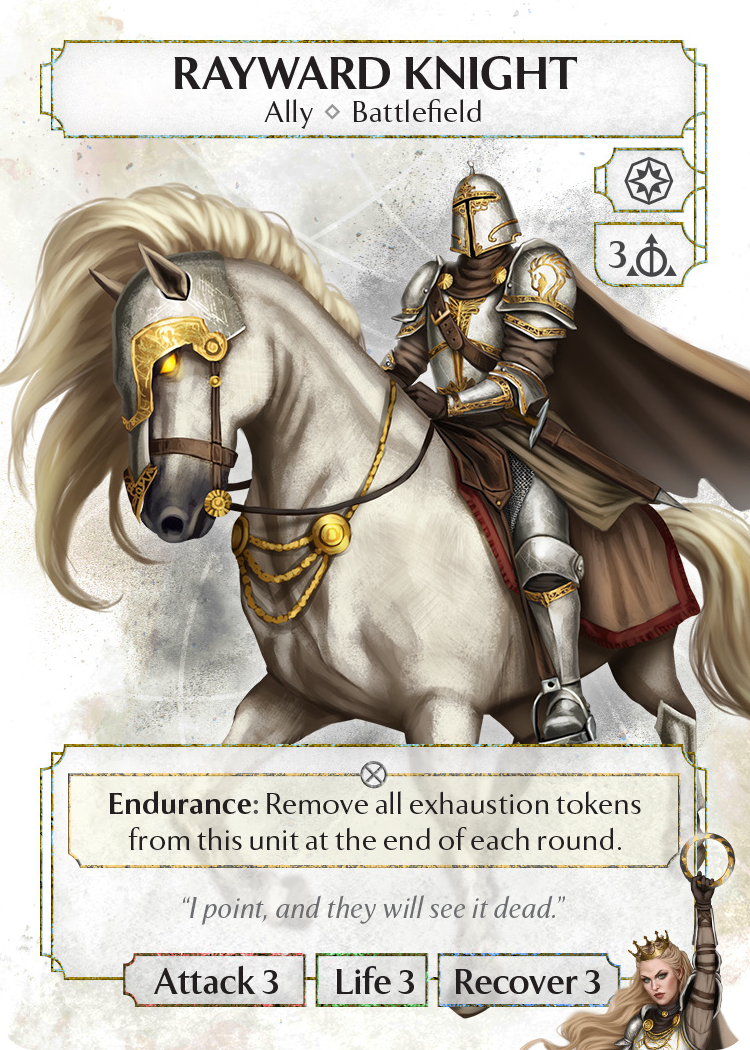 Here's everything included in the core set:
6 Phoenixborn Cards
241 Spell/Unit Cards
4 Phases of Play Reference Cards
16 Dice Power Reference Cards
26 Wound Tokens
30 Exhaustion Tokens
21 Status Tokens
10 Charms Dice
10 Ceremonial Dice
10 Illusions Dice
10 Natural Dice
1 First Player Token
1 Rulebook
Ashes: Rise of the Phoenixborn is due out this summer.