New details on the HeroClix boosters certainly to sell out before you even have a chance to Hulk out.
Introduces Avengers ID Cards, collectibles to call in backup into a battle.
Two Tournament waves, totaling 56 figures and 10 Avengers ID Cards.
More than a dozen versions of Ultron.
Fast Forces pack honors earliest Avengers (Captain America, Hulk, Thor, Iron Man, Ant-Man, and Wasp).
Four in-store Organized Play events, starting in June.
Ultron is coming. If you exist on Earth, you know this, because Ultron is the villain of the upcoming film, Avengers: Age of Ultron. See, his name is right there in the title and everything. Of course, a big Marvel movie isn't coming without a lot of tabletop tie-ins. And perhaps the most exciting is Age of Ultron HeroClix, revealed in detail for the first time.
An article in the latest issue of Game Trade Magazine showcases a number of the Age of Ultron HeroClix figures and provides some new details on how these figs will be released.
WizKids uses Organized Play Story events as the foundation for its biggest HeroClix releases. These events are tournaments held by registered stores, rewarding registered users with online achievements and prizes. Age of Ultron HeroClix will center heavily around these events, which offer Tournament boosters that will include a pretty cool incentive.
New for Age of Ultron HeroClix is the Avengers Round Table. This item is a base to collect what you're actually chasing during the four events, which begin in June.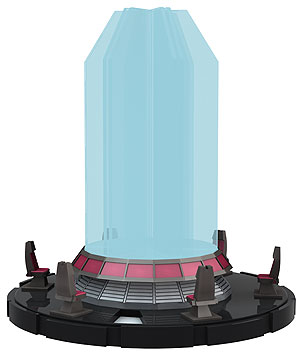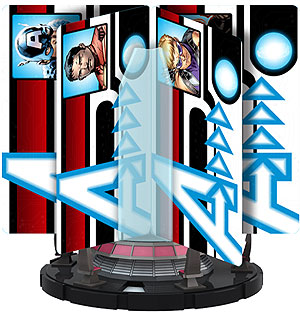 Ten Avengers ID Cards will be hidden in select Tournament boosters across two waves of releases. The first wave is tied to in-store Events 1 and 2, with the second wave releasing for Events 3 and 4. Each wave of Tournament bricks (big box of boosters) contains: Eight commons, seven uncommons, six rares, five super rares, two chase figures, and five Avengers ID Cards.
But you don't have to wait for the Age of Ultron Tournament boosters (June) to begin gathering your forces and Avengers ID Cards. In May, to coincide with the big movie everyone will be seeing, Avengers Assemble boosters hit store shelves. These will include your first opportunity to collect Avengers ID Cards. It's unknown how rare the Avengers ID Cards will be in the Avengers Assemble boosters or if they will be different than those available from the Age of Ultron Tournament boosters.
These Avengers ID Cards are cool because they allow you to call in that Avenger from the sidelines for a single turn. These Cards also come with an "Inspiration Effect," which is a temporary bonus that boosts the rest of your team. For example, Hawkeye grants a +2 bonus on all range values for your team.
You need more ways to get these Cards? Okay, sure, WizKids has you covered. You can guarantee yourself an Avengers ID Card by picking up the Avengers Fast Forces Pack, which includes versions inspired by the earliest Avengers. The pack offers Hulk, Captain America, Iron Man, Thor, Ant-Man, and Wasp. More ID Cards will be made available in the Nick Fury: Agent of S.H.I.E.L.D. HeroClix boosters coming this summer.
Sounds pretty cool. Of course, Avengers ID Cards sound nice and all, but the real excitement has to be for the figs themselves. There will be more than a dozen versions of Ultron. Yes, Ultron has taken on many forms over the decades and HeroClix looks to honor them all.
You can also expect your favorite Avengers, including Vision, Iron Man, Thor, Cap, Hulk, and Giant-Man. Oh, and the Avengers Quinjet so you can travel in style.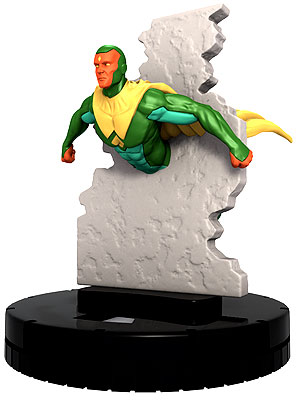 To summarize: Save up now, because starting in May and running through the summer, you will be spending every penny collecting Avengers HeroClix figs.